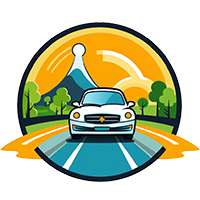 Terms of Use
Last updated: 10/23/2023
1. Acceptance of Terms
Welcome to California Traffic School! By accessing our website and using our services, you agree to comply with and be bound by the following terms and conditions of use. Please review these terms carefully. If you do not agree to these terms, you should not use this site or enroll in our courses.
2. Description of Services
California Traffic School provides online traffic school courses aimed at improving driving skills, fulfilling court orders, reducing traffic ticket fines, and enhancing overall road safety. Our courses are designed to be convenient, affordable, and user-friendly.
3. Registration and Account Integrity
To enroll in our courses, you must register and create an account on our website. You agree to provide accurate, current, and complete information during the registration process and to update such information to keep it accurate, current, and complete. You are responsible for maintaining the confidentiality of your account information and are fully responsible for all activities that occur under your account. You agree to notify us immediately of any unauthorized use of your account or any other breach of security.
4. Course Completion
You are responsible for completing the course within the required time frame. California Traffic School is not responsible for providing additional time or resources beyond the standard course offerings. Course completion certificates will be issued only upon successful completion of the course, including passing any required exams.
5. Refund Policy
We do not offer any refund after a course has been purchased.
6. User Conduct
You agree to use our services only for lawful purposes. You are prohibited from posting on or transmitting through our site any unlawful, harmful, threatening, abusive, harassing, defamatory, vulgar, obscene, sexually explicit, or otherwise objectionable material of any kind.
7. Intellectual Property Rights
All content on our website, including text, graphics, logos, images, and software, is the property of California Traffic School or its content suppliers and protected by intellectual property laws. You may not modify, copy, distribute, transmit, display, perform, reproduce, publish, license, create derivative works from, transfer, or sell any information, software, products or services obtained from our site without our prior written consent.
8. Limitation of Liability
California Traffic School shall not be liable for any damages whatsoever arising out of or related to the use of this website or the information contained in it, including but not limited to direct, indirect, incidental, special or consequential damages.
9. Governing Law
These terms and conditions shall be governed by and construed in accordance with the laws of the state in which California Traffic School is located, without regard to its conflict of law principles.
10. Modifications to Terms of Use
California Traffic School reserves the right to change these terms and conditions at any time. Your continued use of this site after such changes constitutes your agreement to the new terms.
11. Contact Information
If you have any questions or concerns about these terms or our services, please contact us here.