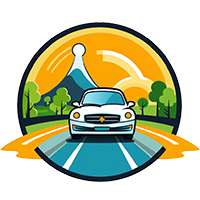 Help
Welcome to our Help page! Here you'll find answers to some of the most common questions our students have about our courses, the enrollment process, system requirements, and more. Our goal is to ensure that you have all the information you need for a smooth and informative experience.
If you have a question that's not covered here, please feel free to reach out to our support team for assistance.
An online traffic school is a digital platform that provides educational courses on traffic laws and safe driving practices. These courses are often used to satisfy court requirements, reduce points on a driver's record, or qualify for insurance discounts.
We offer a variety of traffic school courses, including defensive driving, basic driver improvement, traffic ticket dismissal, point reduction, and insurance discount courses. Each course is designed to enhance your driving skills and improve road safety.
Yes, our online traffic school programs are recognized by the Department of Motor Vehicles (DMV) in several states. However, it's important to check whether your state's DMV approves the course for your specific requirements.
The time it takes to complete a course varies depending on the specific course and your individual pace. Most of our courses can be completed in a few hours, and you have the flexibility to work at your own pace, start and stop as needed, and complete the course in multiple sessions.
Absolutely! Our online traffic school course is designed to fit your schedule. You can start and stop as often as you need and pick up right where you left off.
You will need a computer or mobile device with internet access. Our courses are compatible with most operating systems and browsers, but for the best experience, we recommend using the latest version of your browser.
The cost of the courses vary depending on your state and the type of course you are taking. Please visit our pricing page for the most up-to-date information.
Eligibility requirements differ by state and the reason for attending traffic school. Typically, you must have a valid driver's license, and your offense must qualify for traffic school. Check with your court or DMV to confirm your eligibility.
Enrolling is easy! Just select your state and the course you need, then complete the registration process. You can start your course immediately after registration.
Once you complete the course, we will issue a certificate of completion. Depending on your state, we may submit this certificate directly to the court or DMV, or we may provide it to you to submit.
If you do not pass the final exam, you can retake it. The number of retakes allowed and whether there is a waiting period or additional fee may vary by state, so be sure to check the specific rules for your course.
Yes, we use the latest encryption technology to ensure that your personal information is secure. We do not share your information with third parties without your consent.
Unfortunately we cannot offer a money-back guarantee. However, we do offer a pass guarantee for many of our courses. If you do not pass you can retake the test for free. Please review our refund policy for details and any applicable conditions.
We accept various forms of payment, including credit cards, debit cards, and electronic checks. All payments are processed through a secure online system to protect your financial information.
Many insurance companies offer discounts to drivers who complete a traffic school course. You should check with your insurance provider to see if our course qualifies for a discount on your premiums.
Our course is designed to be flexible. You can log in and out as many times as you like, and the system will save your progress. This allows you to complete the course at your own pace and on your own schedule.
Yes, we provide technical support for our courses. If you encounter any issues, you can contact our support team via phone, email, or live chat during business hours for assistance.
The frequency with which you can take the course for ticket dismissal varies by state. Most regions have a limit on how often you can use traffic school to dismiss a ticket, such as once every 12 to 24 months.